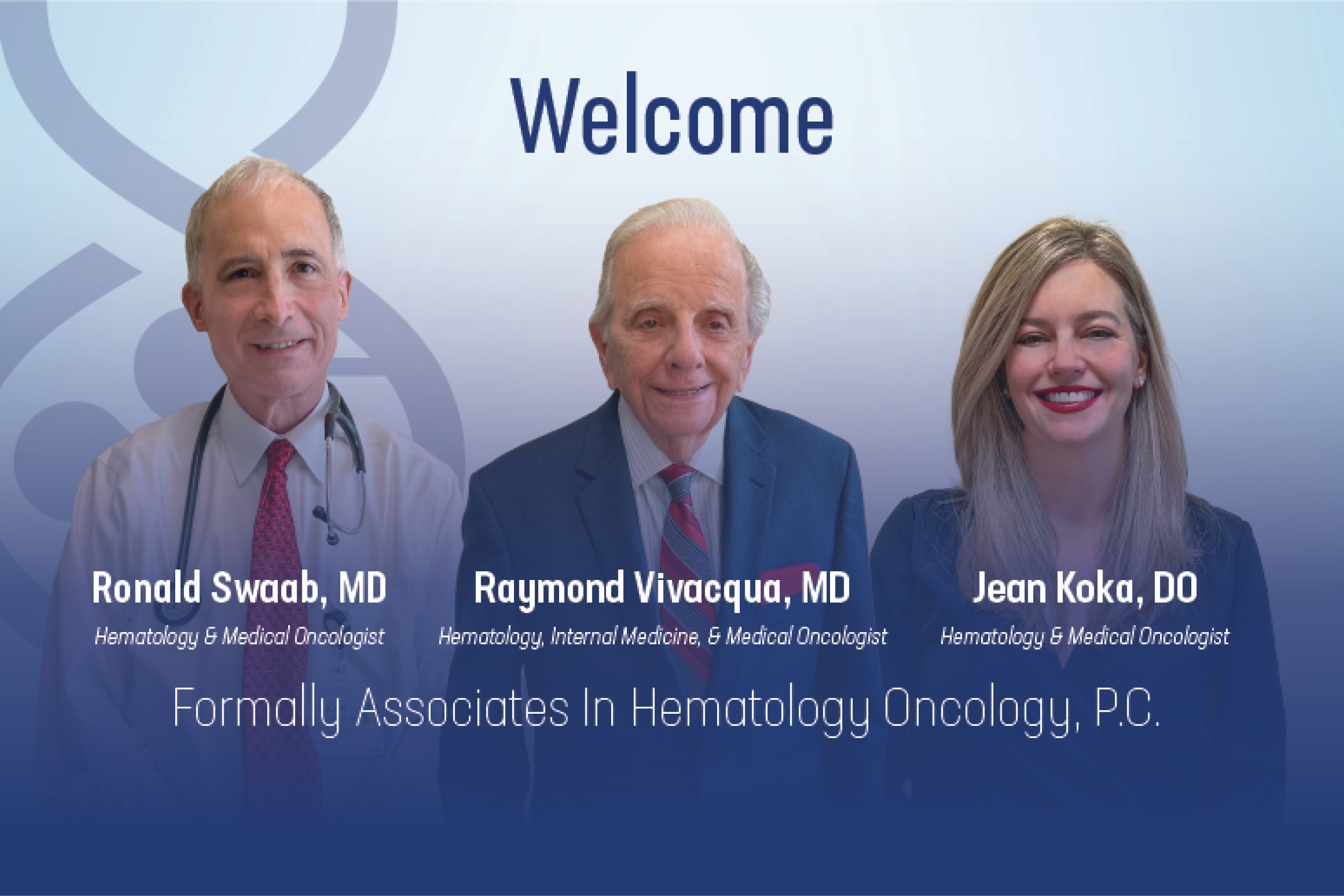 Associates in Hematology-Oncology Join Pennsylvania Cancer Specialists & Research Institute
Pennsylvania Cancer Specialists & Research Institute (PCSRI), the leading community oncology practice across Pennsylvania, and OneOncology, the national platform for independent oncology practices, announced today that the Philadelphia suburban-based Associates in Hematology-Oncology (AHO) has joined its growing network to expand cancer access across the commonwealth.
"We are excited to be able to provide additional high-quality and lower-cost cancer care to more Pennsylvania families by adding the AHO cancer care team to the PCSRI family," said PCSRI CEO Dr. Satish Shah. "With AHO, PCSRI will enhance its value-based care delivery platform for payers and employers, providing more Pennsylvanians with top-notch, affordable services along the cancer care continuum."
Board-certified Hematologists-Oncologists Drs. Raymond J. Vivacqua, Ronald L. Swaab and Jean Marie Koka will continue to serve patients in their current locations across Delaware and Chester County at Vivacqua Pavilion, Suite 341, 1 Medical Center Blvd, Upland, PA 1901; 500 Evergreen Drive, Suite G3, Glen Mills, PA 19342; and 213 Reeceville Road, Suite 37, Coatesville, PA 19320.
The AHO cancer care team has a legacy of excellence that spans several decades. Dr. Vivacqua has dedicated himself to providing the highest quality care to patients in his community for many years. Dr. Vivacqua is the Medical Director of the Division of Hematology-Oncology at Crozer. He first came to Crozer in 1968, started the Blood Bank, and remained the Medical Director of the Blood Bank for many years. He opened AHO in 1969 and has treated generations of family members. Dr. Vivacqua has been a very active and recognizable member of the community, residing in the Media area.
"Our ultimate goal is to provide our patients with unparalleled patient experience and exceptional quality care, and we're thrilled that joining PCSRI will allow us to achieve this," said Dr. Vivacqua. "With our partnership with OneOncology and PCSRI's community-focused and physician-owned team, we can deliver world-class treatment. We are thrilled to work alongside some of the country's finest physicians and become a vital part of PCSRI's commitment to exceptional care."