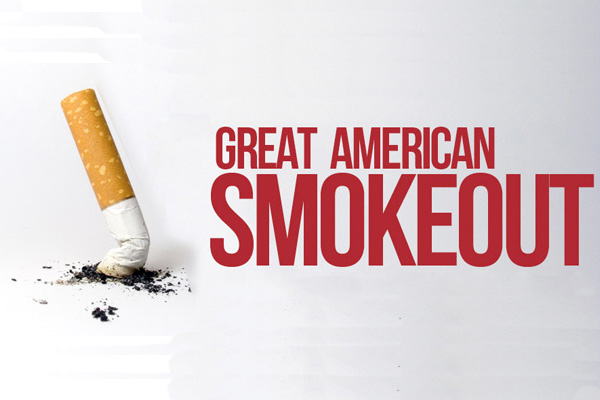 Lung Cancer Awareness Month
November is Lung Cancer Awareness Month, a time dedicated to raising awareness about the importance of early detection and prevention. In the fight against lung cancer, November 17 holds a significant place on the calendar as The Great American Smokeout, a day when smokers nationwide embark on their journey toward smoke-free, healthier lives. This month, let's explore the critical role of lung cancer screening in saving lives.
November 17th marks The Great American Smokeout, an annual event that encourages smokers to take the first step toward quitting tobacco. Smoking is the leading cause of preventable deaths and a significant risk factor for lung cancer. The decision to quit smoking is the single most important step in preventing lung cancer. The Smokeout is an excellent opportunity for smokers to begin their journey towards a healthier life.
The Importance of Lung Cancer Screening
Early detection of lung cancer is a key factor in improving outcomes. Lung cancer, when caught in its early stages, is often highly treatable. Unfortunately, only 23% of lung cancer cases are diagnosed early, emphasizing the critical importance of lung cancer screening.
At Pennsylvania Cancer Specialists & Research Institute (PCSRI) our Lung Cancer Screening Program is a safe and effective way to detect signs of lung cancer at its earliest. We combine world-class expertise, continuous care, and cutting-edge technology to detect lung cancer in its most treatable form.
Our program provides low-dose CT screening for people who:
Are between the ages of 50 and 80

Have 20 pack-year smoking history (for example, one pack a day for 20 years)

Currently, smoke or quit smoking within the past 15 years
What Increases Risk for Lung Cancer?
The most critical risk factor for lung cancer is cigarette smoking. Tobacco use accounts for a majority of all lung cancers. The longer you smoke and the more packs of cigarettes you smoke, the greater your risk of developing cancer.
Other factors that may put you at increased risk for lung cancer include the following:
Exposure to radon

Exposure to asbestos

Significant exposure to second-hand smoke

Exposure to cancer-causing agents in the environment, especially occupational exposures

Lung scarring from certain types of pneumonia or a diagnosis of chronic obstructive pulmonary disease (COPD) or emphysema

A first-degree relative, such as a parent or sibling, who has had lung cancer
Scheduling Your Screening
You can schedule your in-person low-dose CT scan, which will take less than five minutes, at any of our locations. You need a doctor's prescription to get screened. If you do not have a prescription or a doctor, you can call us to discuss your risk for lung cancer.
For additional information about screening, to schedule an appointment, or to learn more about insurance coverage for screening, please call (717) 334-4033. Don't let lung cancer take your breath away. It's time to take action and get screened. PCSRI is here to support you on your journey to better lung health.