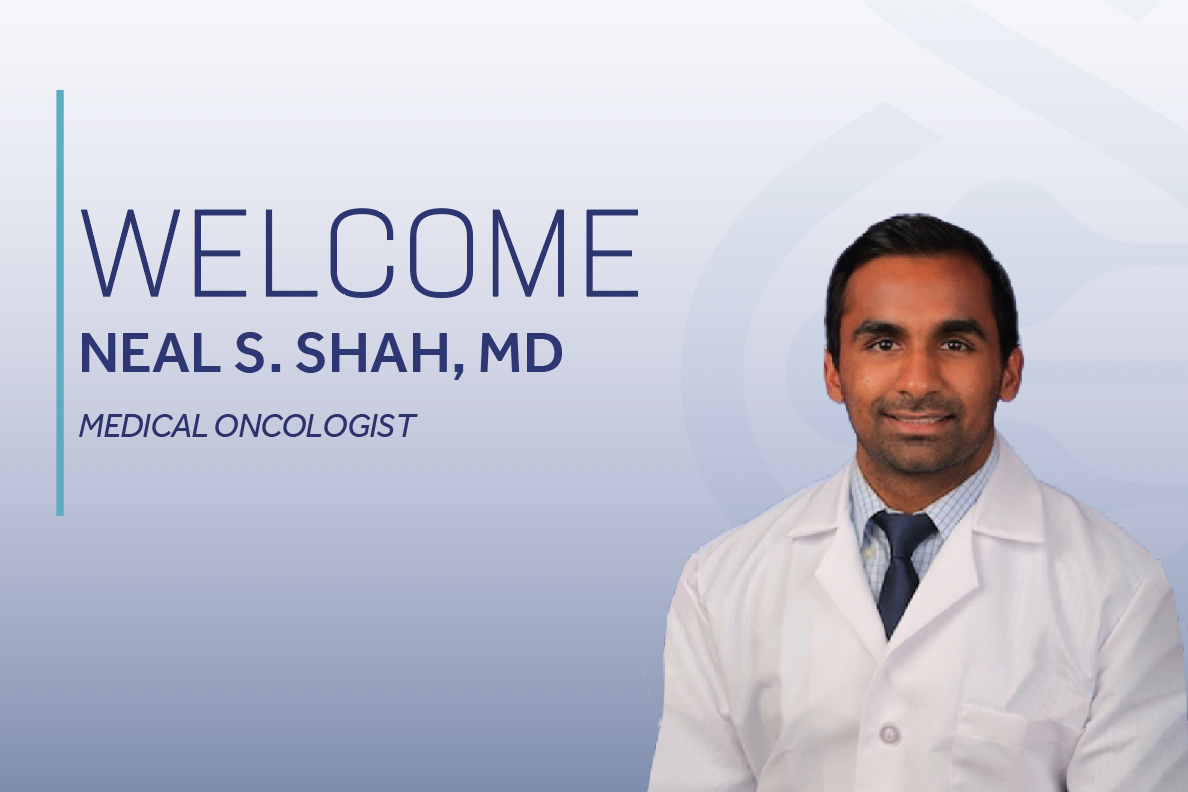 Pennsylvania Cancer Specialists & Research Institute Welcomes Neal S. Shah, MD
Pennsylvania Cancer Specialists & Research Institute (PCSRI), a leading community oncology practice in Pennsylvania, is proud to announce that hematologist-oncologist Neal S. Shah, MD has joined the PCSRI team. Dr. Shah is practicing at:
Upland Crozer Cancer Center: Vivacqua Pavilion, Suite 341, 1 Medical Center Blvd, Upland, PA 19013
Gettysburg Cancer Center: 20 Expedition Trail, #101 Gettysburg, PA 17325
Hanover Cancer Center: 195 Stock St, Suites #206 & #304, Hanover, PA 17331
Brinton Lake: 500 Evergreen Drive Suite G3, Glen Mills, PA 19342
"We are thrilled to welcome Dr. Shah to PCSRI," said Dr. Satish Shah, CEO. "His outstanding oncology training and research experience will make him a valuable addition to our team."
Dr. Shah is committed to delivering outstanding care to individuals dealing with various forms of cancer and blood disorders. His passion extends beyond medical treatment, encompassing the enhancement of patient education and support throughout their entire cancer journey.
"I believe in empowering my patients with comprehensive information and assistance to navigate their challenges, fostering a holistic and patient-centered approach to care," Dr. Shah said. "I look forward to serving the Pennsylvania community and providing the best possible care."
Dr. Shah completed his Internal Medicine Residency and Hematology/Oncology Fellowship at Penn State Hershey Medical Center, where he served as Chief Hematology/Oncology Fellow. Dr. Shah earned his Doctor of Medicine from St. George's University School of Medicine.
To make an appointment with Dr. Shah, please call (717) 334-4033 EXT: 136.